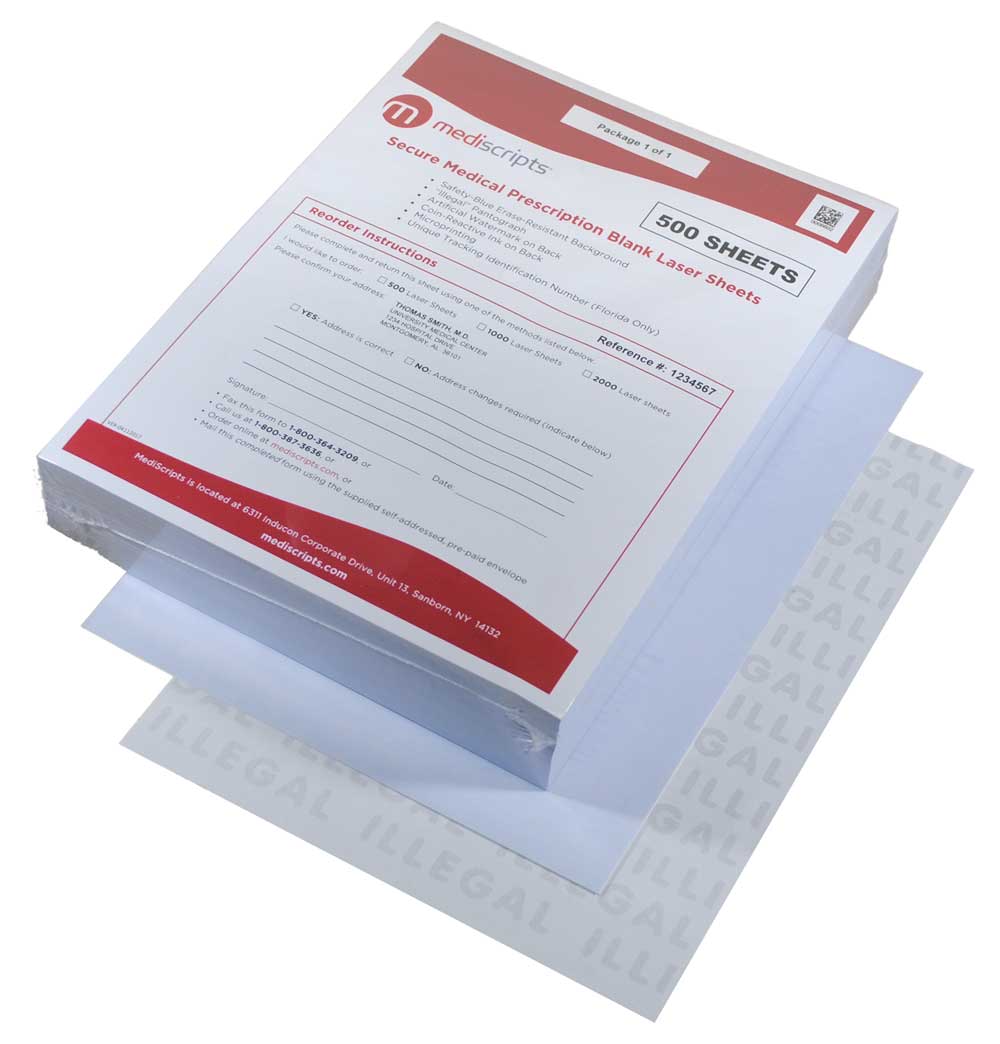 MediScripts Secure EMR Prescription Paper
MediScripts Secure EMR Prescription Paper is 8½ x 11, and contains security features identified as Best Practices for Medicaid Tamper-Resistant Prescriptions printed from an EMR or ePrescribing application, compatible with both laser and inkjet printers.
Our prices start as low as $49.99 for 500 sheets. Login to order or call 800-387-3636 for more information.
Full Details
Order Now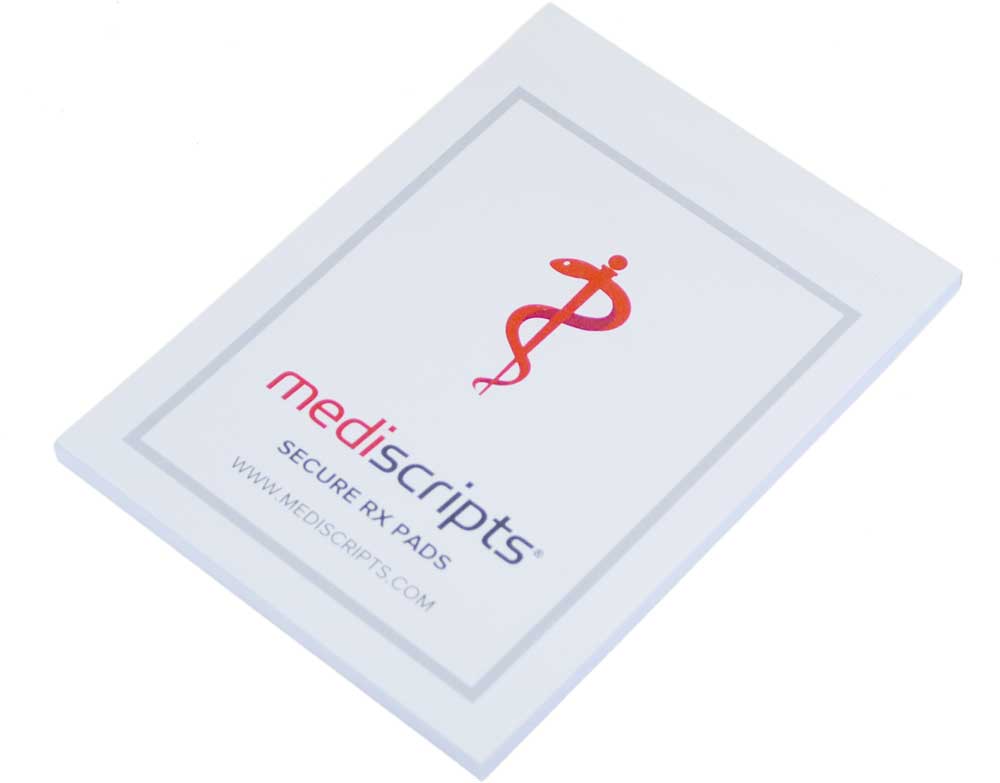 MediScripts Secure Rx Prescription Pads
We have been providing outstanding solution-based services to healthcare providers since we launched our flagship product, MediScripts in 1981. Since then, we have been the number one provider of prescription pads helping hundreds of thousands of practitioners prescribe simply and securely.

We're committed to helping practitioners work as easily and efficiently as possible, and we deliver on that promise by providing measurable impact while constantly working to develop new and innovative tools to help our practitioners improve the quality and value of patient care.
Full Details
Order Now